Official RYA/MCA Recognised VHF Marine Radio Short Range Certificate SRC with GMDSS Course for Sail & Power. Includes named RYA Instructor Support and the RYA eBook / Paperback. No prior knowledge needed. INSTANT ONLINE ACCESS + choose web-based or the dedicated iPad App!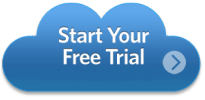 This is a highly interactive and enjoyable training course that allows you to work at a pace to suit you. You can learn about the different topics when you decide. This online VHF Radio Licence course provides a very easy to understand set of learning screens, combined with an interactive VHF Radio Simulator that really talks back to you!
VHF Radio Licence Videos!
You don't need any prior experience of radio use, and you will learn about how the radio works, the correct procedures for calling other vessels or land stations to request information or permission to enter marinas and harbours, how to use the DSC Digital Selective Calling features of modern VHF Radios, how to call for a Mayday, set off an automatic Distress Alert with your GPS Position to get help, how to help others in distress, what to do if you break down, the phonetic alphabe and MUCH more besides!

Get Up To £200.00 Towards This & Other Courses. More Info >
This is a 10-hour course, when taken as a class training centre based course, but with this Online Marine Boat Radio Licence Course you can go as fast or as slow as you like - you get time-unlimited access, even after you pass it, so you can always go back to refresh yourself!

The online VHF Course includes support from your named RYA Instructor either by e-mail, text-message, phone or video-chat.
You can even arrange to come in to meet your RYA Instructor at our Glasgow and Largs Yacht Haven RYA Recognised Navigation Classrooms for some extra help, at no additional charge!
Once you've completed the online course, either through the web-based system or dedicated iPad App and you're ready for the online knowledge-assessment, you can log back into www.ryainteractive.org and start the short assessment. It's 25 multiple-choice questions, all based on the content you have just learned in the interactive course. You get 3 attempts, and most people pass first time with a mark in the high 90% range.

When you pass this online knowledge-assessment you can download your RYA Online Pass Certificate in PDF format. This certificate has a short code at the bottom. The is the code we will write on your application form, to send to the RYA Certification Department in Southampton, once you have attended the centre and completed the practical assessment in radio use.

This practical assessment takes only around 90 minutes, and there is time allocated to receive familiarisation training on the class based radios.
They are run every week and weekend, and you can do it as part of an existing RYA Sailing or PowerBoat Course. You can also arrange to come to our centre in Glasgow, or Largs Yacht Haven, without having another course booked with us.
The practical radio assessment is overseen by a VHF Assessor, and can be done 1:1 or in a group - far from a formal and intimidating 'exam', this is a fun exercise practicing speaking on and using the radios properly. You are given a number of practical scenarios, and asked to use the radio in the correct way, and say the right things. You don't need to be perfect, just able to show the assessor you can get the right message across in a clear, concise and timely way. That's it!
Once you've passed you'll be given a 28-temporary paper pass certificate, whilst you await delivery of your new Photo-I.D. RYA/MCA VHF Radio SRC Licence!